---
The Sperm Count Report, part of SCR Media Ltd., is one of the fastest-growing male fertility and reproductive information sites in the United States. Every month, men worldwide turn to The Sperm Count Report for our in-depth articles on fertility research and the latest news in male sexual and reproductive health. Think of us as your fertility co-pilot. We help to demystify the complex nature of health information and make it easy to understand.
We go far and wide to find the most current medical research, and we decipher it to give you only the no-nonsense facts. At the end of the day, we want you to feel assured in making informed choices when it comes to your reproductive health. Citing peer-reviewed studies and trustworthy sources, our experienced and knowledgeable writers and editors are creating new content on a regular basis for you to stay informed.
Stay up to date on the latest male reproductive health news by subscribing to our newsletter. Be sure to share The Sperm Count Report on Facebook, Twitter, and other social media platforms.
Editorial Policy
Because accuracy is a must, our writers and editors make certain that each and every article we publish goes through a strict review process, one that includes diligent fact-checking for medical, statistical, and scientific accuracy.
As well, we adhere to stringent sourcing guidelines and only rely upon peer-reviewed studies, academic research organizations, and medical journals. Sources used, such as scientific studies, medical references, and statistics, are linked-to within each article, and may also be found in the references section at the bottom of each post.
For further information about our editorial process and other policies, reach out to us through our contact page.
Meet Our Contributors
---
Medical Review Team
Our Medical Review team, part of our extensive Sperm Count Report physician network, verify that our articles are are accurate, up-to-date, and backed by medical research. The physicians in the network provide comprehensive experience from a variety of medical fields, as well as their viewpoint from years of clinical practice and research.
---
Editorial Team
Finding health information that you can trust is no easy task, but our editorial team is dedicated to providing exactly that. We want you to rest assured that The Sperm Count Report delivers accurate, honest, and impartial health information, which is the main reason why we're so dedicated to our editorial process.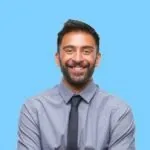 Jacob Rastani
Jacob Rastani is the editor in chief of The Sperm Count Report, and is in charge of reviewing all editorial content for the website, social media, and video platforms. He has over 12 years experience as a senior editor national news websites, where he oversaw production of content relating to health and fitness, medical news, medicine, and fertility and reproductive health.
Naresh Raja
Naresh Raja is an Executive Editor at The Sperm Count Report. He has more than ten years of experience writing and editing articles about health and fitness, nutrition, fatherhood, and reproductive health.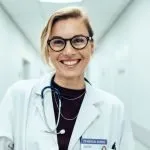 Janice Reilly
Janice Reilly is the Deputy Editor of Content at The Sperm Count Report. She has extensive experience as a writer and editor for medical news blogs, where she covered fitness, reproductive health, nutritional supplementation, and similar subjects.
Karl A. Bianco
Karl Bianco is an Executive Editor at The Sperm Count Report. He has previous experience as a senior editor for both print and digital media for 8 years, where he wrote about and edited articles pertaining to health and fitness, sex and relationships, medical news and technology.
---